Back to News
Bonnier Motorcycle Group Assumes Operation of EnduroCross Series
February 23, 2017
IRVINE, CA - Bonnier Motorcycle Group, owners of popular motorcycle media properties, including Cycle World, Motorcyclist, Dirt Rider and Hot Bike, has agreed to terms to take over ownership of the popular EnduroCross indoor off-road race series from TEN: The Enthusiast Network (TEN). The AMA-sanctioned series is known for exciting action that brings all of the elements of extreme off-road motorcycle racing indoors. EnduroCross allows the top off-road motorcycle racers in the world to showcase their talents in front of thousands of race fans that can enjoy the action from the comfort of an arena seat.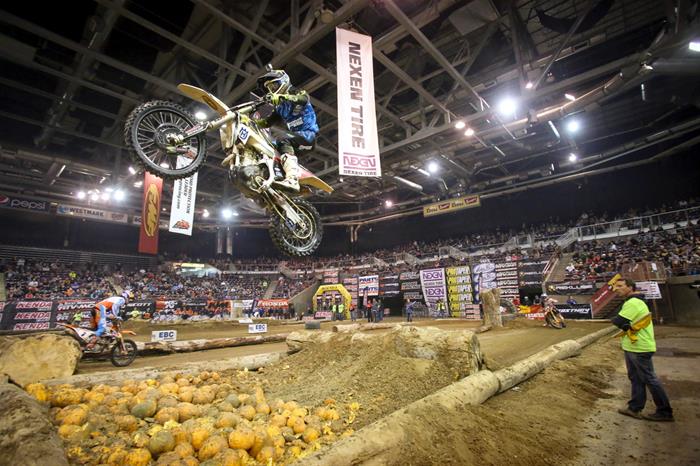 photo credit: Adam Booth

"We see tremendous growth potential for the EnduroCross series," stated Corey Eastman, Director of Consumer Engagement at Bonnier Motorcycle Group. "Off-roading is a foundational part of motorcycling in the United States and EnduroCross is the only form of indoor racing that puts all of the skill and excitement of off-roading in an easy to watch format."
Longtime Director of EnduroCross Sales and Marketing, Lance Bryson, will be joining the Bonnier team to continue his role. "I have worked on the EnduroCross series for more than ten years now and it is an amazing show that allows the riders, motorcycle manufacturers and aftermarket accessory companies to showcase their skills and products," Bryson stated. "Joining the Bonnier team will help increase the awareness and growth of EnduroCross. To add EnduroCross to their already existing portfolio and leverage the strength of DIRT RIDER is huge and will showcase the synergy between all their properties."
Also, part of the acquisition, Eric Peronnard, the creator of EnduroCross, the US Open of Supercross, two-wheel sports organizer for X Games, MiniMotoSX, Tennessee Knockout Extreme Enduro and trusted advisor on events around the globe, will also be joining the Bonnier team. "The enthusiasm of the Bonnier Motorcycle Group team will be a great catalyst for the growth of EnduroCross," stated Peronnard. "I'm extremely excited to be part of the Bonnier Motorcycle Group!"
The Bonnier Motorcycle Group Consumer Engagement division produces several consumer programs, each with a focus on giving participants the opportunity for a great riding experience, all presented by GEICO Motorcycle. These experiences include: The Quail Motorcycle Gathering, HighPipe, Track Day Shootout, Adventure Rally Series and Hot Bike Tour. The EnduroCross series adds a dirt-bike racing element to Bonnier's event portfolio.
"EnduroCross is a perfect fit for Bonnier and its stable of motorcycle-focused media assets," said Norb Garrett, Executive Vice President and General Manager of TEN's Sports and Entertainment Group. "We're happy that the series will continue to grow under Bonnier's stewardship as we continue to focus on digital transformation around our core brands."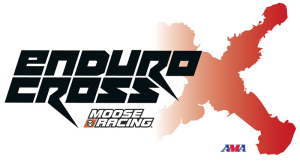 2017 TENTATIVE SCHEDULE
Las Vegas, NV August 19, 2017
Reno, NV September 23, 2017
Denver, CO September 30, 2017
Everett, WA October 14, 2017
Phoenix, AZ October 28, 2017
Boise, ID November 4, 2017
Ontario, CA November 18, 2017
About TEN: The Enthusiast Network
TEN: The Enthusiast Network is the world's premier transmedia network of enthusiast brands, such as MOTOR TREND, AUTOMOBILE, HOT ROD, SURFER, TRANSWORLD SKATEBOARDING, and GRINDTV. With more than 60 websites, 50 publications, 50 annual events, the Motor Trend OnDemand subscription video-on-demand service, as well as the world's largest automotive and action/adventure sports media platforms, TEN inspires enthusiasts to pursue their passions. For more information, visit enthusiastnetwork.com.
About Bonnier Corporation
Bonnier Corporation is one of the largest special-interest publishing groups in the United States, with more than 30 multichannel brands extending into all platforms including magazines, digital media, books, events and product licensing. Bonnier Corp.'s brands include Popular Science, Saveur, Field & Stream, Popular Photography, Destination Weddings & Honeymoons, Cycle World, Working Mother and Outdoor Life. Bonnier Corp. is owned by Sweden-based Bonnier AB, a multichannel media conglomerate operating in 15 countries.
Source: Bonnier Corporation
---