Back to News
Pearl Izumi Welcomes New President
March 6, 2017
Pearl Izumi, a leader in high-performance cycling and triathlon apparel and footwear, has hired Chris Sword as President. Sword will replace Mike O'Connor who served as president before retiring in December 2016.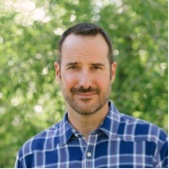 Sword is an outdoor industry veteran with a diverse background working for many different-sized organizations. For the past nine years, Sword was president at Oberalp. The Oberalp Group owns the Dynafit, Salewa, Wild Country and Pomoca brands. Prior to Oberalp, Sword worked for Ford Motor Company and Russell Athletic.
Pearl Izumi was drawn to Sword for his overall business acumen. He is a product and brand expert with extensive international business experience, which is a critical requirement for the job. Chris has a unique combination of working for both Fortune 500 companies and small startups. He also has extensive experience in the apparel and footwear categories.
"Pearl Izumi is excited to have Chris joining the brand and taking the helm of the company," said Geoff Shaffer, VP of Global Brand Marketing at Pearl Izumi. "It's an exciting time for Pearl Izumi and the organization is looking forward to its next chapter. We anticipate success under Chris's leadership. He has both the passion and experience to continue to drive our brand forward."
"I am honored by the opportunity to lead one of the cycling industry's most iconic brands," said Sword. "The chance to match my love of business and cycling with a brand that shares these passions was an opportunity I couldn't pass up. I am ready to get to know the team and begin the next chapter for Pearl Izumi."
Chris is a graduate of Villanova University and later received his MBA from Duke University. He is an avid outdoor athlete who spends his free timing riding his bike and skiing.
About Pearl Izumi
For over 60 years, Pearl Izumi has been evolving and revolutionizing the design and manufacture of performance apparel and footwear for athletes who depend on uncompromising gear. Pearl Izumi products empower cyclists and triathletes to be faster, more comfortable and to perform better 365 days of the year. In 2013, Pearl Izumi rooted its new world headquarters in the Colorado Front Range where it embraces strong influence, both culturally and structurally, from its Japanese heritage.
---