BACK TO NEWS
Industrial Profile
3/13/2017
Joseph Large: Quit His Day Job to Pursue His Dream
(Introduction written by: Joseph Large)
Joseph Large's path to being a full-time professional photographer started just 7 short years ago.
In February 2010, he lost his mother to a long battle with cancer. Four years later, his father passed away in his sleep of an unexpected heart attack. In those 4 years, Joseph realized "just how short life is, and that you had better do what you love, because you never know when your time will be up."
While heartbreaking, these losses encouraged him to quit his job in IT, spend his savings on his first DSLR and pursue his dream.
"Since I started pursuing a career in photography I have had the opportunity to work with Olympic athletes, world renowned musicians, and have had the opportunity to shoot some amazing landscapes. All of this has happened in only six short years," the photographer wrote. "Losing both of my parents in such a short period, at such a young age has propelled me to pursue my dreams more than anything else in my life. I wouldn't be where I am today without the lesson they unintentionally taught me."
More recently, Nikon has taken notice to Joseph's work, and has started sharing his images via their social media channels. Joseph has also just secured the position of Chief Photographer for TheClymb's Peru adventure trip. He will be telling the story of Peru's incredible culture, adventure, geography, natural landscape and history through The Clymb's social media feeds.
We caught up with Joe to learn about how he discovered his passion and how he is using it now.
Do you think you'd be happy if you were pursuing photography but really struggling to make a living at it?
Absolutely. For as long as I can remember I've loved taking pictures. When I was a little kid I used to setup my GI Joe's in tall grass and pretend they were in some remote jungle in a foreign land. After I got them all setup, I'd use my dad's Polaroid camera and photograph them. Needless to say, my dad was less than stoked that I kept using up all of his film. For me, actually getting paid to do what I love is a bonus.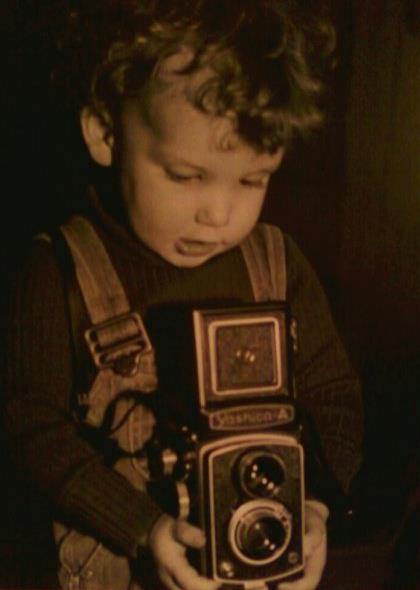 How old were you when you realized photography was your passion?
I never really had an "ah ha" moment when I realized it was my passion. I've just always loved creating things. When wearable action cameras first came out everyone became a "filmmaker". People started questioning what I was doing with my life and I eventually listened to them and quit shooting. When I lost my mom I knew that I needed to change my life and follow my dreams. I picked up a camera and since then I haven't put it down. Nor do I have any plans to.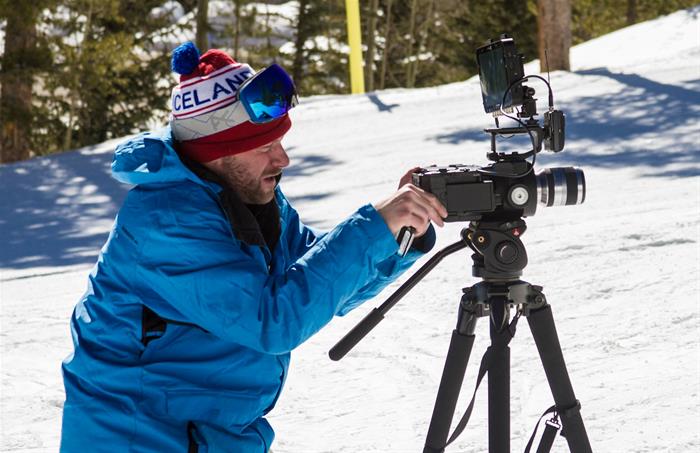 Image by Curtis Devore
What's your specialty?
I specialize in shooting action sports, motorsports, music, and for commercial clients. I regularly work for tourism boards, mega resorts, and I have had some work published in major magazines including Men's Journal, Newsweek, as well as in local publications.
When did you start developing a photographic style and how has it evolved?
That's a good question. I think maybe my second or third year into it. It's funny, because I look back at some of the stuff I shot in the past, and I can't believe that I actually had that crap up on my website. My style is constantly evolving. I'm sure the stuff that I shoot today I will probably not be so keen on in a few years.
After you quit your job in IT, what was the initial process of following your photography dreams?
Well, while I was working my IT job I was living with my dad and keeping him company after my mom's death. He was kind enough not to charge me any rent for the ten months that I was there. I was saving every penny I had with the intentions of purchasing my first DSLR. As soon as I bought it I just went out and shot everything I could. Train stations, cemeteries, carnivals…. You name it, I was probably shooting it!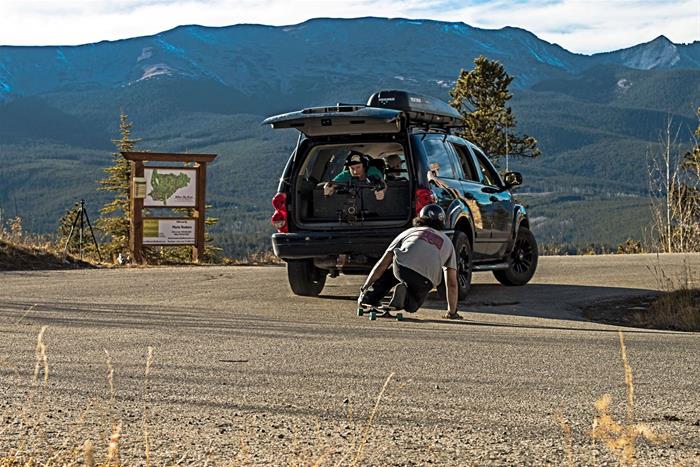 Image by Eli Epstein
What has been one of your favorite projects to work on?
I loved shooting on the Vans Warped Tour. There's nothing quite like waking up on a bus in a new city every day for an entire summer. The tour lasts two months, and we generally average 40 cities in 50 days. I also loved traveling around and shooting with my buddy Nick Baumgartner (X-Games/Olympic snowboarder) when he was racing trucks in the SST, Torc Off Road, and Lucas Oil race series.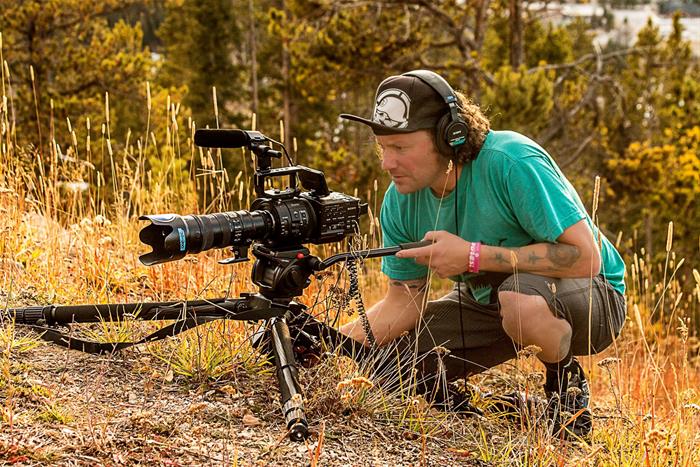 Image by Eli Epstein
Where has your career taken you travel wise, and where is your favorite destination?
My camera has taken me all over the US (46 out of 50 states to be exact). I've just been getting into international travel for work recently. Some of the most recent places I've been to shoot include Mexico, Iceland, and Thailand. I'd say Iceland is my favorite by far. I don't think anyone could take a bad picture there. Haha The people there are extremely friendly and welcoming as well. They really made me at home when I was actually thousands of miles away.
This July I'll be down in South America for a few weeks shooting in Peru for TheClymb.com and Dreamjobbing.com. After that gig is wrapped, I'll be bouncing around Patagonia getting shots for Re-Fuel and Vallerret Photography Gloves. I'm not gonna lie, I'm super stoked to shred in Chile and Argentina. It's been a bucket list thing of mine for a long time.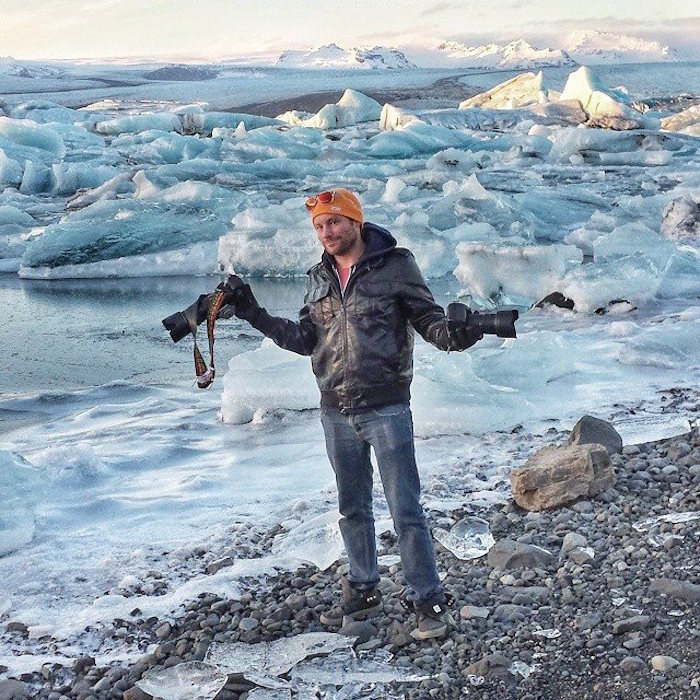 Image by Alex Snow
What are you currently working on?
Literally, as I type this I'm in the middle of a video edit for the band Wake Me. I was out on tour with them this past summer. They are releasing an album this upcoming spring so the video will be released at the same time in conjunction with the album release.
What advice do you have for those who aren't currently in a career they are passionate about?
Save up some money, and quit your day job. Follow your dreams. Don't let the fear of not having enough money stop you. If you love what you're doing, and you're somewhat good at it, the money will eventually come. It will be a rough road to start but one million percent worth it.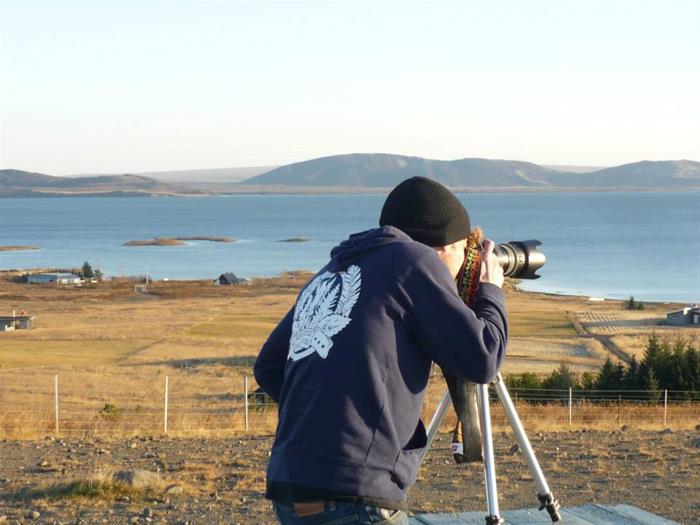 Image by Alex Snow
---