Back to News
Mason and Coco Ho Paddle Out With Spy
March 16, 2017
SPY is happy to announce one of the surf world's most prominent brother and sister duos, Mason and Coco Ho, are the latest wave riders to start seeing the world through its award-winning Happy Lens™ sunglasses. Hailing from one of the most notable and ripping families in surfing, Mason and Coco are well known for their incredible sense of humor and easy going attitudes that match the spirit SPY has been known for for more than two decades.
"Surfing has been a part of SPY's DNA for more than 20 years. We were founded on the coast, and our commitment to the surf community remains strong to this day. Our legacy, along with Mason and Coco's heritage in the surf world, makes them great ambassadors to represent SPY in and out of the water," commented Andrew Thomas, SPY Marketing Manager.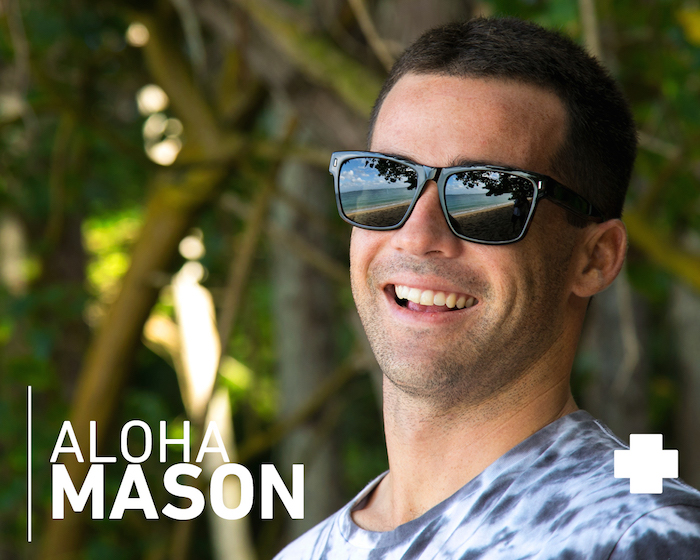 As the offspring of one of the most legendary Hawaiian surfers, Michael Ho, it would have been easy for the pair to draft behind the legacy of their father or their uncle, the equally notable Derek Ho. Rather than rest on their family's laurels, Mason and Coco have each worked hard to carve their own distinct and personal paths in professional surfing, representing their family's name to the fullest in their own unique ways.
Mason has a larger than life personality that makes him a standout both in and out of the water. While he stands regular footed, Mason's approach to surfing goes both ways, as he can regularly be seen appearing at professional tour stops and also in mind-blowing (and oftentimes hilarious) video edits.
"I'm honored to be a part of what SPY has going on. This is a brand with so much heritage in surfing and their support of Hawaii, with special edition sunglasses and other projects, makes them an even more awesome crew to be a part of," commented Mason.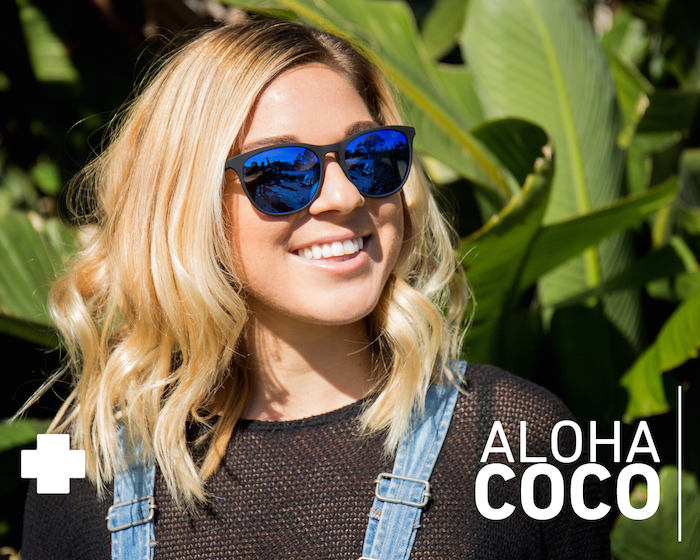 While Coco may share the same blood and regular stance as Mason, her approach to surfing is distinctly different. A sponsored surfer since age eight, Coco has been a dominant force in her heats for years. The fitness buff's shining personality and intense drive have led to mainstream media featuring her on numerous occasions. Even though Coco's style and vibe in the water are different than her brother's, she still has the same stoke on becoming part of the SPY team.
"Life is all about being happy, and I'm stoked to be a part of SPY as that's a huge part of their message in and out of the surf," commented Coco.
Fans of the Ho clan can follow Mason's exploits online via Instagram and connect with Coco online through her website at http://xococoho.com/ and Instagram. More information on the SPY team, as well as its special Hawaii edition versions of its Cyrus and Dirk sunglasses can be found on SPY's website at www.spyoptic.com.
About SPY:
SPY is an unconventional, fun-loving family of athletes and artists committed to creating exceptional optical products. Established in 1994, we are an independent Southern California-based company. We design products—sunglasses, goggles, and prescription frames—that take style cues from the outdoor sports community we're engrained in, as well as the lifestyle that surrounds it. Our exclusive Happy Lens technology is the only lens on the market which harnesses the beneficial aspects of long-wave blue light, while offering protection from short-wave blue light known to damage the eyes. The Happy Lens name comes from independent studies which have shown that long-wave blue light can positively affect a person's mood and alertness. To learn more about SPY, go to www.spyoptic.com.
---