BACK TO NEWS
Industrial Profile
3/16/2017
Tilly's Life Center Empowers Youth at 5th Annual Girls Conference of Orange County
This past weekend, Tilly's Life Center (TLC) joined Girls Inc. of Orange County and UC Irvine's CARE office for the 5th Annual Girls Conference of Orange County – designed to inspire girls to become great leaders of today and tomorrow.
The founder of Tilly's Life Center and co-founder of TILLYS, Tilly Levine was this years' honorable mention at the Girls Conference of Orange County held at UC Irvine. Tilly gave a speech and accepted an award of appreciation for her commitment to helping today's youth reach their full potential as productive, kind, happy and responsible individuals.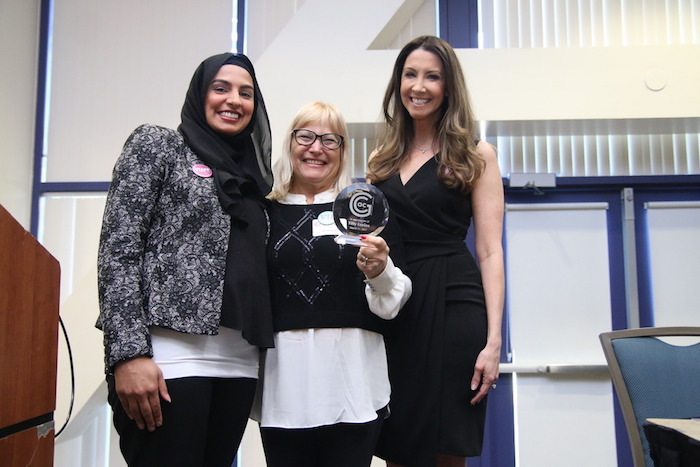 Tilly Levine accepts award of appreciation and poses with conference organizers at the 5th Annual Girls Conference of Orange County
(Pictured from left-to-right) Noreen Rahman (Program Director at Girls Inc.), Tilly Levine (Founder of TLC) and Mandy Mount (Director at UCI CARE and TLC Board Member)
In addition, TLC held its "I Am My Social Media Footprint" workshop – a series of exercises that helps teens explore practices that will support their social media use and create positive results allowing teens to leave a positive imprint every step of the way. The Girls Conference featured a variety of workshops that focused on encouraging, empowering and supporting girls in their journey to becoming strong, smart and bold women.
---