Back to News
'Country Club For Gearheads' Opening To Fuel Seattle Car And Motorcycle Enthusiasts' Passion
March 27, 2017
SEATTLE, WA - The Shop, a state-of-the-art club for car and motorcycle enthusiasts, is currently under construction in Seattle's SoDo district with plans to open this spring. The 36,500-square-foot warehouse is being transformed into a car and motorcycle aficionado's dream: indoor storage with a viewing area, repair bays, car and motorcycle repair experts on demand, how-to classes, valet service, meeting rooms, lounge spaces, indoor detailing facilities and a new Ethan Stowell restaurant, Derby, imagined specifically for SoDo.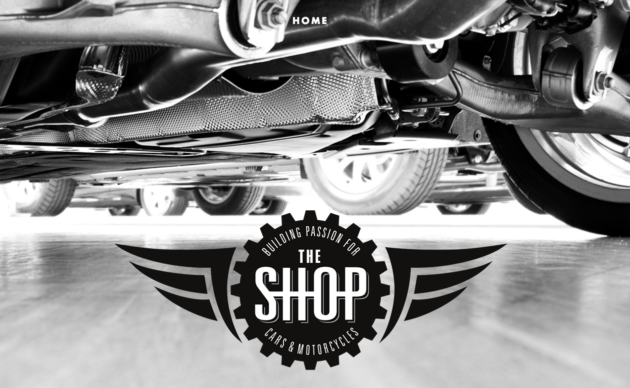 Brainchild of Seattle native Matt Bell, a technology executive and car and motorcycle enthusiast, The Shop will be the ideal facility for likeminded people to gather for business or social pursuits: a country club for gearheads in the heart of the city. The venue will provide a secure, temperature controlled home for classic, muscle, antique and exotic cars as well as motorcycles of all types.
"Space is a big issue for most car enthusiasts in the Pacific Northwest. There just isn't enough room for all our toys or a place to enjoy, learn about, and appreciate them," said Bell. "My vision for The Shop is a place where people hang out, tell stories about their rides, enjoy great food from Ethan Stowell and forge lasting bonds in a relaxed environment. The Shop will offer something not found anywhere in the region — a private club with great food, cool cars, zero arrogance and free parking. From Fords to Ferraris, Hondas to Harleys, all are welcome here."
Membership at The Shop starts at $150 per month with a $500 initiation fee. Benefits of membership include:
• Secure, climate controlled storage
• Use of state-of-the-art tools and equipment
• Access to in-house washing bays and detailing services
• Door-to-door pick up and drop off via covered transport
• Advanced driving simulator
• Access to skilled mechanics at 50 percent off the usual shop rate
• Private card room and entertainment lounge
• Regularly scheduled member-only classes and events
Vehicle storage at The Shop is available for a monthly fee of $200 per car and $100 per motorcycle. Members can utilize the pristine storage and display floor complete with 24/7 security and valets are on hand to take cars in and out of storage as many times as needed during the month.
The Shop is conveniently located at 2233 6th Avenue South, in Seattle's SoDo neighborhood, away from the downtown traffic. Free parking is provided for guests of Derby and members are invited to park and pre-game at The Shop for Seahawks, Sounders and Mariners games. Patrons of Derby and members of The Shop can walk to the game or take a complimentary shuttle for the ultimate game day experience.
While most of the venue is for members only, Derby by Ethan Stowell will be open to the public. Serving brunch, lunch, dinner and cocktails, the restaurant will feature classic comfort food with great Northwest ingredients. Diners will be treated to an ever-changing car show as the restaurant seating looks out over the car storage floor.
"The backdrop of hundreds of classic and luxury cars definitely sets the stage for a unique dining experience," said Ethan Stowell. "We're looking forward to creating a menu that reflects the fun side of this innovative project."
To sign up for membership with The Shop or to learn more, visit www.theshopclubs.com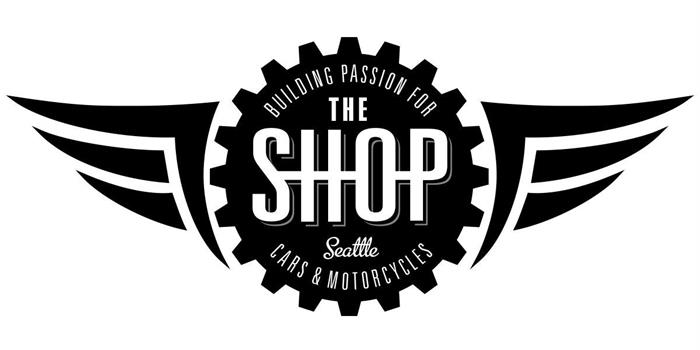 About The Shop
The Shop, located at 2233 6th Avenue South, is a state-of-the-art facility for car and motorcycle enthusiasts to indulge all aspects of their passion. Inviting lounge areas and exceptional food and drinks share space with a 36,500-square-foot SoDo warehouse outfitted with everything you need to build, maintain and store cars and motorcycles. Complete a project on your own, learn from fellow members and staff, or have one of The Shop experts take over while you sit back and watch your dream come to life. Prized possessions will be tucked away in secure, pristine, climate-controlled storage. The Shop also offers concierge services that include pickup, delivery and regular maintenance so cars are fresh and ready to go at a moment's notice. The goal of The Shop is to provide a creative, collaborative and fun environment and to build a strong community of car and motorcycle devotees.
About Ethan Stowell Restaurants
Ethan Stowell Restaurants is a highly acclaimed restaurant group in Seattle owned by Ethan and Angela Stowell. Their restaurants include Tavolàta, How to Cook a Wolf, Anchovies & Olives, Staple & Fancy Mercantile, Ballard Pizza Company, Rione Xlll, Bar Cotto, Mkt., Red Cow, Frelard Pizza Company, Bramling Cross, Marine Hardware, Tavolàta Capitol Hill, and Ballard Pizza Company SLU, as well as Goldfinch Tavern in the Four Seasons Hotel Seattle.
Chef Stowell's food philosophy is all about keeping it simple, using fresh ingredients, and allowing the food to do the talking.
To learn more, visit www.ethanstowellrestaurants.com.
Source: The Shop
---