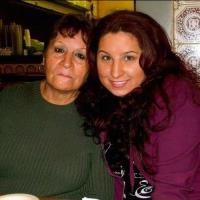 Letty Cruz
Operations, Demand Planning, Production/Product Development, Logistics Professional
Share profile
Summary
+15 Years' Success Driving Innovation within Diverse Manufacturing Environments

I attribute my track record of success directly to my ability to provide innovative leadership and oversight and effectively spearhead manufacturing, distribution, logistics, supply chain, and product management operations.

Professionals and business owners enjoy working with me because I am a strategic, personable, and communicative leader proficient in driving business process redesign and transformation. I leverage solid business acumen, proven problem-solving ability, and robust work ethic with repeated success launching pioneering initiatives and operational enhancements strengthening productivity, efficiency, quality and customer satisfaction while reducing risk and costs.

I demonstrate a knack for creating diverse teams, establishing high-performing environments, and raising employee retention and performance at the highest levels. Connect with me today to find out how I am able to drive continuous improvements and profitability and determine your organization's success by cultivating solid global relationships, promoting synergy, influencing key factors and affecting positive change.