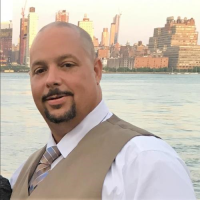 Wayne Neufeld
Accomplished Supply Chain / Operations Manager, Purchasing & Forecasting, Bicycle Industry
Share profile
Summary
In my most recent position I was a Supply Chain / Operations Manager with Action Bicycle USA, which is now part of Cyclone Bicycle Supply. Previously I oversaw operations at DJ's Cycles in Long Branch, NJ.

My key qualities and achievements include:

- Acquired extensive experience in the bicycle industry, gained comprehensive product and market knowledge, and
consistently stayed abreast of industry developments
- Directed operations and managed staff at Action Bicycle USA, developed and led a sales team, and oversaw
customer engagements
- Sourced and identified the most suitable suppliers and cultivated mutually beneficial relationships
- Oversaw operations at DJ's Cycles, generated a 10% boost in sales, and overhauled the store design to exceed
the competitive market.

I have undertaken significant Advanced Product Training from Multiple Suppliers and have also completed Custom Bicycle Fitting training through Serotta Bicycles.

My experience in the bicycle industry spans over 20 years and includes forecasting and purchasing, budget control and effective team management and development. I have a long and consistent record in directing efficient operations and in implementing projects aimed at maximizing sales while at the same time reducing costs. I am persistent and results-driven and committed to enhancing the customer experience.

I can be reached at neufeld@optonline.net.