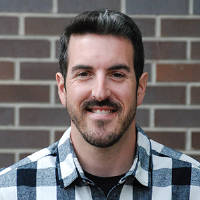 John Oscadal
Brand Marketing Manager | GCommerce Solutions | Full-service Digital Marketing Agency
Share profile
Summary
My name is John Oscadal and I am a Brand Marketing Manager at GCommerce Solutions who has transitioned from a professional ski bum to a professional adult.

More than a name and title, I am fascinated by creative design, the ability to evoke emotion through vibrant imagery and captivating copy, the challenge of discovering the balance between quality and quantity as it relates to campaign targeting and more as it relates to marketing and design.

Outside of the office, my life is fueled by a love of the outdoors, be it on my mountain bike, skis, or own two feet, there is nothing better than time spent outside with great people. The introvert within me may argue that at times, but even he'll agree that a group ride after work is the perfect solution to life's problems.

I believe that a successful product is far more than its materials and makeup. It is a portal to an experience. One that must be brought to life and continuously nurtured. It must engage and connect with the consumer on an emotional level. It is this belief that I incorporate into each campaign I develop and share with each client I work with.

Specialties include analytic and campaign analysis; display advertising via the Google Display Network and Adobe Media Optimizer; email marketing through MailChimp and Pardot; social media advertising and listening via Facebook's Power Editor, Hootsuite, and AgoraPulse; copywriting for use in social media posts, email content, and landing page creation. Additionally, I may have accrued more nicknames over time than anyone you'll have ever met.