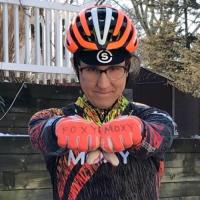 Tara Seplavy
Branding • Product Development • Marketing • Diversity & Inclusion • Hype
Share profile
Summary
I am passionate about the sport of cycling and about getting more people onto bikes! For me, bicycles aren't only a job, but a way of life. I am committed to breaking down barriers of entry to make cycling more open and inclusive to a diverse audience of riders, both in North America and around the world.

My experience in areas of product management, sourcing, trend spotting, community engagement, marketing, branding, and sports marketing have helped to elevate and breathe fresh life into brands with which I have worked.

I integrate my personality and love of the sport of cycling into brands, products, and organizations. I am adept at working with and building teams that are not afraid to take on new challenges, smash convention, and move the business forward.