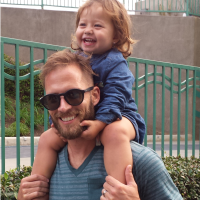 Franck Juvin-Acker
Expert in Consumer Insight, Design Direction, Experiential Branding, Market Intelligence. Enhance Human Experience.
Share profile
Summary
Product Development & Innovation: 13 years experience in product development, creating products from concept to mass production. Materials
cost reduction, manufacturing processing, and multi-generational product development from conception to product launch. Bachelor's and
Master's degree in Material Engineering, Thermoplastics Expert.

Marketing Management: 7 years in international product marketing, 1 year consulting. Highly motivated marketing manager with extensive
experience building market presence and driving revenue growth within competitive product settings. Marketing certificate from UCSD.

Action Sports Industry: 6 years of professional experience in the action sports industry at trade and consumer levels. Extensive travel and
knowledge of USA, European, and Asian action sports market. Active surfer and snowboarder.