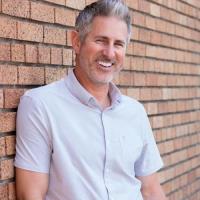 Lee Lawrence
Art Director seeking fulfilling full-time position leading a cohesive creative team.
Share profile
Summary
Creative Visionary with Hands-On Leadership Skills and an Impeccable Eye for Detail. Self-motivated and team, goal, and detail-oriented. Resourceful and adaptable, performing responsibilities calmly, quickly, and accurately in fast-paced environments.

Art Direction | Graphic Design

Email: [email protected]

Accomplished experience in graphic design with national award-winning accreditations. Recognized by leadership for strong knowledge of software, design principals and business goals. Experience working in-house for mid-size corporations as well as advertising agencies.

CORE COMPETENCIES:
• Art Direction
• Graphic Design
• Strategic Planning
• Project Management
• Marketing Strategy
• Brand Development
• Print Design
• Digital Marketing
• Video Editing

ACCOMPLISHMENTS:
~ Created accolade logos and branding materials for Kelley Blue Book's "Best Buy Award" and "Best Resale Value Award" that are currently being used on national television for OEM manufacturers such as Chevrolet, Subaru, Hyundai, Toyota and Ford.

~ Put a project management system in in place to create a more efficient workflow and better tracking for marketing team.

~ Art directed "Orange County Home Magazine", exclusive publication delivered to affluent home-owners in the Orange County, California area.

Please contact me at 951-743-1376 with any Art Directing, Lead Designer or Design Manager opportunities.