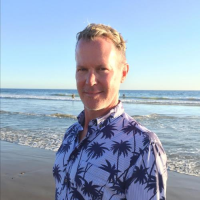 val george vollmer
senior vice president design | product development | branding | concept | trend | home | accessories | footwear | apparel
Share profile
Summary
I am a passionate creative leader, concepting, designing, and developing product for home, accessories, footwear, and apparel. I have a proven track record in innovative design, concept, and product development as well as outstanding leadership of design, product development, and sourcing teams. A thoughtful creative leader with a passion for executing industry leading product and building relationships in complex organizational structures. I thrive on problem solving and collaboration to achieve program, product, and business goals for innovative brands.

Design | Product Development | Sourcing | Trend | Concept |Merchandising | Visual Presentation

- Leader in Product Design and Development – Leading diverse teams in start-up, specialty, and mass retailing through the full product lifecycle. Initial seasonal concept and trend. Design of product, packaging, and graphics. Development of product and global sourcing of vendors to execute and innovate designs.

- Creative Director in Concept and Trend – Leading creative teams with a wide aperture to filter trend information that is brand relevant while moving the brand forward in home, accessories, footwear, and apparel.

- Brand Builder – Extensive experience disrupting the norm and building successful customer focused innovative brands from initial concepting to re-branding and re-launching.