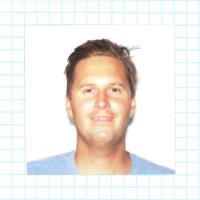 Brendan Murphey
Marketing Direction / Brand Management / Product Mgt & Dev / Creative Direction
Share profile
Summary
STRENGTHS & QUALIFICATIONS

Brand Direction, Creative Direction & Product Marketing: Visionary marketing director with a proven track record evolving brands through product marketing strategy, integrated marketing plans, creative campaigns, partnerships, engaging brand content and experiences that enhance brand perception & exposure.

Campaign Management, Content Development & Design Direction: 10+ years experience planning, directing and delivering innovative award winning creative, content, marketing campaigns and product designs within the outdoor and action sports industry. Providing clear and concise communication with creative resources, designers, product development & vendors.

Technical Skills: Adobe CS, MS Office and proficient in Macintosh OS. Extensive knowledge base in marketing channels and marketing advertising: print, digital, PR, social, B2C/B2B, events, retail & websites. Extensive knowledge in manufacturing and graphic applications related to marketing materials & product development: printing processes, paints, inks, color, materials, finishes, textiles, die-cutting, injection-molding & tooling.