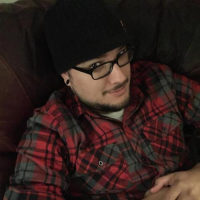 martin klepper
looking for opportunity to challenge myself and work with an industry leader
Share profile
Summary
A motorsport enthusiast becoming a professional.

When I turned 13 I decided I wanted to become a Formula One driver. Years of karting amounted to a lot of fun memories but no career. Sadly.

Instead my focus then became to be a part of the racing world in some capacity. My education in International business was my way of following my dreams.

5+ successful years with RJ Racing, Inc. left with new skills and ambitions to not only work in the racing/automotive sector but to be successful in it and to shape the way the sport is developed in the future.

I desire the opportunity to grow and develop with a company. I want to start from the bottom and help it grow into a world leader and standard bearer.

That is my desire for my future.