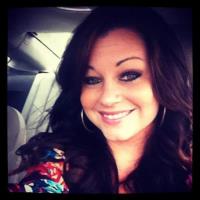 Heidi McLaughlin Burrows
High-energy, self-motivated, goal-oriented, passionate fashion industry professional.
Share profile
Summary
Objective: Seeking a long-term position within a team orientated company where I can utilize my skills and talents in a capacity that allows for growth and opportunity, where my experience will play a vital role in furthering the company's success.

Skills & Highlights:

Over 12 years' work experience in fashion industry.
Proficient in the following operating systems; Microsoft Office, Adobe Photoshop, Adobe Illustrator, Omnis, OMS, Quickbooks, Dynamics, MAS 90, Pre-Production system, AIMS version9, NextView, CyberQuery, Sales Force, Desk, Live Chat, FDM4.
Self-motived with strong organizational skills.
Initiative to accept responsibility, prioritize workload and meet company deadlines.
Able to manage multiple projects simultaneously while following through on day-to-day tasks.
Private label/custom programs expertise.
Complete understanding of B2B operating systems.
Team leadership
Results oriented
EDI experience
Wholesale background
Known for superior execution levels, extreme work ethic, and meticulous attention to detail.