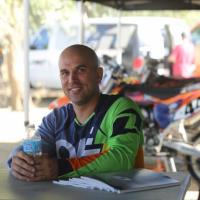 Ian Runyon
Marketing Professional with 15+ Years of Experience in Events, Advertising, Brand Management, and Strategic Campaigns
Share profile
Summary
I am a marketing professional with a background in advertising and promotions looking to advance my career to a Director level in any industry. I excel in brand promotion, product launches, and budget administration to support corporate growth.

I am excellent at fostering and maintaining positive partnerships with sponsors, clients, executives, and stakeholders. I can successfully create engaging social media content, develop effective marketing plans, and follow brand guidelines to promote athletes and companies.

Some of my career achievements include:

- Increasing social media following and email list 800%+ in less than one year for up and coming company Afton Shoes.

- Raising global awareness of the 100% brand through multi-year international partnerships with The Crankworx World Tour, The Sea Otter Classic as well as securing brand as The Official Eyewear of the Lucas Oil Pro Motocross Championships.

- Facilitating licensing agreements with Rockstar energy drink resulting in a cobranding apparel project for One Industries as well as a renewed sponsorship contract with Geico Honda Motocross/Supercross Team and implementation of Honda licensed team apparel.

Connect with me if you are looking for a successful and effective Marketing Director, or simply looking to connect with other industry professionals. You can also contact me at [email protected] with any thoughts, comments, or questions about my work—I'm always interested in making new professional acquaintances!