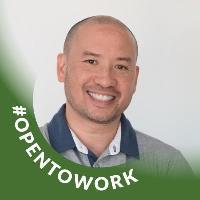 Gregory Sevilla
Account Manager | Global Supply Chain | Product Development | Leadership
Share profile
Summary
Highly motivated and dependable professional with 15 years of experience in generating and building client relationships, managing the supply chain from concept to delivery, and leading individuals to success.

Exceptional Service | Build long lasting, trustworthy and uniquely tailored client experiences that focus on customer satisfaction, key business drivers and revenue opportunities. Managed a portfolio of key clients in multiple industries including professional sports, street wear, action sports, racing, entertainment and energy.

Deliver on Expectations | Efficiently manage the entire product life cycle focusing on best quality and practices, cost reduction and 98% on-time delivery. 15+ years of initiating and delivering sustained results for brands such as Oakley, Monster Energy, Vans, The Hundreds, Red Bull, Kawasaki, Feld Entertainment, Tokidoki and PXG.

Results-Driven Leadership | Adaptable leader building cross-functional teams and transforming individuals into top-performers using exceptional communication, multi-tasking and critical thinking skills.