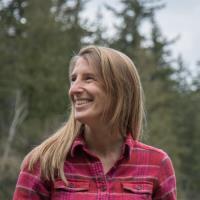 Shannon Smith Kohn
Outdoor Industry Leader: MBA known for business strategy, sales, service, and powder skiing.
Share profile
Summary
Focused on serving outdoor industry and communities, I am a skilled business leader with fourteen years of? experience in sales, strategic operations, and service. I have worked with outdoor brands Smartwool, Patagonia, Icebreaker, K2, and Vail Resorts, as well as making marks in both the snowsports and fitness and wellness industries. Always seeking partnerships to lead strategic, business-enhancing solutions.

My career is built on business and operations management, and I have broad experience in both wholesale and retail channels, strategy, budgeting, fiscal responsibility, project management, programming, and staff management. To learn more (and offer more), I completed a MBA with specialization in marketing thru Colorado State University in 2017.

I sell, increasing revenue. I deliver genuine and amazing service, providing unforgettable client experiences. And my operations career is laced with brand and marketing management experience including strategy development and execution, copy writing and collateral creation, and strategic partnership development and event planning.

At my core, I am a mentor and coach. I have nineteen years of experience as a trainer thru ski instruction, providing thoughtful presentation, facilitation, listening, and feedback skills. I communicate intentionally and effectively, both in writing and in person, and thrive on promoting teamwork among the groups I manage and in which I participate.

Strengths: strategic, achiever, relator, intellection, maximizer, adaptability, positivity.

Favorites: skiing, snowboarding, nordic, trail running, hiking, fitness, yoga.

Connect with me at shannonmtsmith@gmail.com.