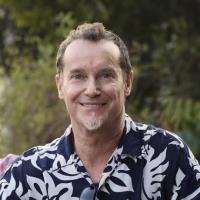 Sean Hersey
Marketing Mgr, Digital Marketing Mgr, Sales Director, Sales Mgr, Outside Sales Mgr, General Mgr, Project Mgr, Operations Mgr, Outside Sales Rep, Inside Sales rep, Sales rep, Marketing rep, Retail Manager
Share profile
Summary
I have a vast sales and marketing management, project management and retail management background. Currently I am doing some email marketing, digital marketing and project management for a few companies. I am also a PPC/Pay Per Click Specialist, I am Google Ads Certified and I have experience managing Google Ads accounts and campaigns.

Before I started focusing on digital marketing I blew things wide open as Outside Sales and Marketing Manager at Mountain High Resort. I tripled the outside sales accounts and increased the outside sales revenue from an average of 245k per season to $1.5 million per season, (a four month selling season) from what I created and constructed, selling ticket packages all over Southern California.

I recently graduated and received my Certificate in Digital Marketing from UC Irvine. I have deep knowledge and experience in SEO and SEM, Online Analytics and Measurement, Mobile Marketing, Online Video Marketing, Transmedia Story Telling, Social Media and E-mail Marketing. I also have a Certificate in Inbound Sales from HubSpot Academy.

Whether you need sales management, marketing management, digital marketing management, project management, retail management or anything related, I am well rounded, qualified and able.