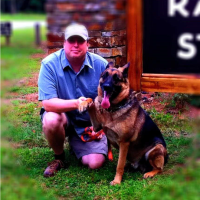 Thomas Klebe, CTS, PMP
Professional Services Consultant for DoD and a Certified Retail Tobacconist
Share profile
Summary
My name is Thomas and I am an accomplished PMP certified leader with a comprehensive project management background encompassing areas such as corporate communications, media production, strategic planning, and personnel development. I currently hold a Bachelor's Degree in Mass Communications and Production and I am Lean Six Sigma Green Belt certified.

During my career, I have consistently demonstrated strong leadership abilities in managing complex projects, directing cross-functional teams, and streamlining operations. I have successfully served in leadership roles such as Project Manager, Supervisor of Program Management, and Senior Media Editor. I am also an articulate communicator, with proficiency in training personnel and delivering quality customer service.

I have a track record of success in managing projects from inception to completion, and within time and budgetary constraints. I am frequently recognized by senior management for exemplary performance and a strong sense of commitment, acquired from an extensive military background. I have active Department of Defense TS Security Clearance.

Connect with me today to find out how I'll make your mission my mission, to help bring ALL of your objectives into focus!