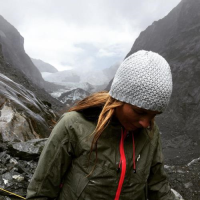 Ann-Kristin Erdmann
Head of Global Consumer Products (Merchandising & Licensing) Red Bull GmbH
Share profile
Summary
Directed Product Management, Sales and Marketing Teams to launch and deliver Global Sport and Brand Collections of Apparel & Accessories.

Key Responsibilities and Achievements :

- Lead Business Planning and Budgeting with a Team of 7 Direct Reports.


- Lead Development and Production of 11 Product Lines for Formula One, Soccer, and Athletes Sports and Fashion Apparel.
- Bundled All Red Bull Consumer Product Purchasing Activities into one Department.
- Implemented Cost Savings by Setting up a Purchasing Competence Center.

- Set up E-Commerce, B2B, and Retail for Red Bull World Store and Red Bull Fan Shop..
- Set up and Developed Business Units for USA And Brazil.

- Lead Negotiation and Acquisition of Licensing Agreements for Red Bull Sport Teams.


- Planned and Implemented Marketing Activities from Retail to E-Commerce.
- Established new Red Bull World Retail Concept in Select Airports.