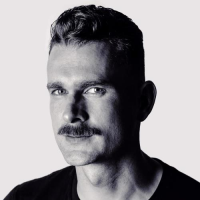 Adam Moon
Creative Director - Fashion Director - Style Director - Creative Fashion Executive
Share profile
Summary
CREATIVE FASHION EXECUTIVE
Forecasting Design, Fashion, Styling, and Retail Trends

Fusing the synergy between fashion forward products and compelling creative merchandising,
Adam is an invaluable resource for spotting trends and taking notice of up-and-coming brands
and designers. From providing detailed design, trend and fashion direction to working closely
with brands and designers, he delivers a keen sense of visual presentation and eye for detail,
having helped grow trend-right product offerings and assortments. With an extensive ability
to forecast and communicate fashion trends for various buying, merchandising and advertising
strategies, Adam has proven success in delivering clear and succinct results. His outstanding
ability to develop, colorize, style and merchandise brand-right product categories has been
demonstrated within start-up brands as well as established labels. Adam partners closely with
merchandising, in-store marketing, public relations and visual merchandising to create and
execute store wide seasonal trend shops and fashion messaging.

KEY ACCOMPLISHMENTS:
Successfully launching several women's, junior and contemporary brands, starting from the ground up;
being instrumental in overall creative direction, brand positioning, aesthetic and customer facing
engagements.
Creating compelling television and print media campaigns with trend-right product offerings and
aspirational imagery.
Developing a fully operational Fashion & Trend Office; from associate and team training and
enrichment to streamlining forecast timelines, standardizing Fashion & Trend deliverables as well
as providing timely flash reports to effect in-season business.