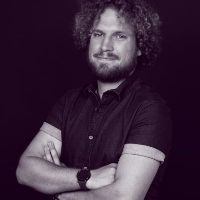 Remi RUCHE
Looking for a new challenge in Product Development & Design (Hardgoods & Softgoods)
Share profile
Summary
I graduated in Bachelor in Performances Sports Textiles & Footwear with the University of Savoy, I want to continue my professional career in the area of Product Developer position. I would love the opportunity to create and develop a new sportswear collection, from snow to mountain to urban and watersports, to propose new equipment suitable to give protection and comfort in all situations.
Being a graduate with a degree in Product Design, I also hold a Diploma in Materials Engineering and another in Mechanical and Production Engineering. I have acquired knowledge in many fields: product design (sketching, rough, illustrators), industrial production, materials (fibers, composites, textiles).
My training in Bachelor PSTF allowed me to strengthen my skills in the field of textile performance in the sports industry, in Footwear (design, materials, manufacturing), including courses at "Leather Technical Center" (CTC).
During my previous work experience, I undertook several internships at the Design Office and R&D Center (Fountaine Pajot, Skis Rossignol, Valeo), with like projects: to design a living room on the top of a catamaran, the development of new internal components of skis and boards and the design and development of industrial containers.
However it was during my position at Rossignol Apparel like Junior Softgoods Apparel Designer, where I could create and develop Softgoods equipment ranges for the Winter 2016-17 collection, that I could increase my knowledge in the field of industry Sport and Apparel.
I would like to work in an innovative company that allows me to express my full potential and develop the skills acquired during my studies and previous work experience. I am looking mainly for a position that is part of a project company which would give me large responsibilities and use my work in a professional setting.