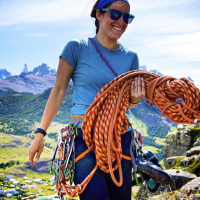 Selma Nunes
Project & Outreach Coordinator Seeking Community Development, Project Management, Organizational Training Management or Web Development Opportunities
Share profile
Summary
6 years experience spearheading and revamping start up programs and non-profits. Master's degree in Community Development and a Bachelors in International Relations. Fluent in Portuguese, Spanish, and proficient in French. Obtains three passports (US, Portugal and Chile) and is an experienced international traveler.

Aside from my credentials, I am a resourceful self-starter and have experience mentoring young people, fundraising, creating and revamping programs, communicating with donors and stakeholders, and have built a repertoire as a public speaker both on stage and live television.

I am excited to use my strong interpersonal skills in order to ensure sustainable development both domestically and abroad.