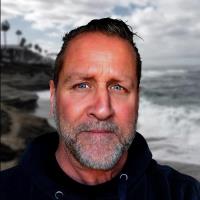 Glenn Cogan
Experienced, Methodical Legal Professional || Talented Strategic Marketing and Business Development Executive
Share profile
Summary
LEGAL EXPERIENCE SUMMARY
Experienced and intuitive legal professional with passion for law, civil procedure, and justice. Adept preparing for complex hearings and trials, and competent in creating, reviewing, and responding to court documents. Thorough, organized, and effective guiding testimony, redirect, hearings, and trial proceedings to a favorable outcome. Strategic, tactical and effective presenting and arguing complex cases in court. Strong team leader who performs best under pressure and understands the complexities of the law, civil procedure, statute and working in the legal system.

BUSINESS EXPERIENCE SUMMARY
Result-oriented, sales, strategic marketing, business development professional with proven ability and a track record for conceptualizing, and executing, original cohesive multi-industry, cross-sector, territory-specific sales and marketing strategies and intuitive point of sale promotions that influence consumer purchasing decisions, improve product awareness, catalyze brand loyalty to increase revenues.