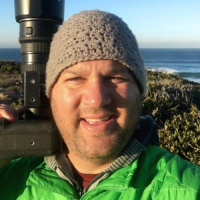 Benjamin Ginsberg
Freelance Photographer, Designer, and Creative Director at Driftwood Photography Studios; Planning, Urban Design, and Sustainability Consultant
Share profile
Summary
As a photographer I specialize in lifestyle photography for advertising and marketing, action and adventure sports, travel, and fine art photography. I've been published in numerous local, internationally distributed, and internationally based magazines; numerous web and social media campaigns; billboards; advertising mailers; and TV commercials.

As a designer I've worked to create successful brands including logos, business cards, website layouts, marketing brochures and mailers, event fliers, website headers, and supporting graphics and imagery for clients ranging from developers, architecture firms, law firms, insurance brokers, pastry chefs, and dj's.

To successfully perform the tasks demanded as both a photographer and designer I often serve as the Creative Director for projects. In that capacity I plan photshoots, storyboard design ideas, and advise the client on concept and style to best convey the underlying story or message of a brand/ad campaign; working equally well with a team or independently to meet deadlines.