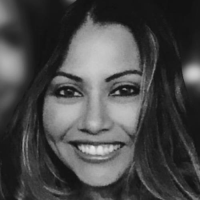 ALINA
Corporate Travel Manager / Seasoned C-Suite Executive Assistant / Special Events Manager
Share profile
Summary
I'm a seasoned travel, meetings and special events manager with a solid executive support, hospitality, sales, and strategic meeting planning background. I'm expert in multi-tasking in a fast paced environment, organizing, and becoming especially innovative when there are fires to be put out.

Managing corporate travel, I've been able to save money by streamlining the buying power to better negotiate partnerships and contracts within the travel industry, manage and control costs, drive policy compliance, and monitor travel spending in real-time.

I've worn many hats - executive and c-suite support, sales rep, customer service rep, snowboard instructor (aka teacher), assistant, manager, bar tender, hostess, coordinator, and marketer. As a result, I have a unique ability to work with a variety of people from different industries and to navigate complex challenges, but actual experience has taught me that I'm especially talented in handling the logistics and assisting or coordinating the execution.

Specialties: C-Suite executive assistant, travel coordination and management, strategic meeting and special event planning, high-level relationships, flexibility and multi-tasking, team-building and collaboration, sales, marketing, guest relations, calendaring, being unoffendable in plain sight, and keeping a positive attitude.