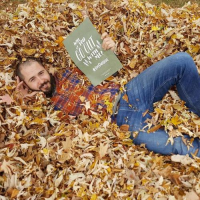 Topher McLarty
Director of Associate Programs at National Association of Home Builders
Share profile
Summary
I grew up working with my hands building, fixing and experimenting with all forms of building materials in my dad's remodeling company. I like to consider myself a jack of all trades, not an expert in any one specific arena, but a quick learner. College awoke my inner technical skills and launched me into my current career.

My goal in life is to live it and experience as much as possible in the short time I have on this earth, mostly outside exploring nature and the people that engage with it regularly. I am outgoing and social, but can also buckle down and burn the midnight oil to ensure a project is completed correctly and on time.

I have a passion for the outdoors and everything that comes along with it. To date I have completed just over 300 miles & 5 states of the Appalachian Trail and am still working towards completion! I am also an avid cyclist and snow skier and am always looking for a reason to get out and explore the wilderness! Work hard, play hard, there should be no other way.