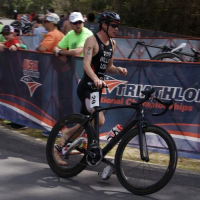 Alex Willis
Buyer at Sport Systems (Footwear, Run+Triathlon Apparel, Nutrition, Watches, Swim)
Share profile
Summary
I grew up above the clouds at 10,200 feet in Leadville, Colorado. It was there, in the Rocky Mountains that I discovered my love for running, mountain biking, cross country skiing, and swimming. After high school, I moved to Albuquerque to earn a degree in Architecture and compete on the Cross Country and Track teams at The University of New Mexico. Once college was over I was proud of what I accomplished, but felt unsatisfied and decided to take my racing to the next level.

It wasn't until 2012 that I decided to race a triathlon, and then won. I quickly found myself involved with USA Triathlon's Collegiate recruitment program. During 2013 I lived and trained at the Olympic Training Center in Colorado Springs. I earned my Professional License early in the 2013 season, and I spent the rest of the year dabbling in both draft legal and non draft legal short course triathlons. The temporary program ended at the OTC in the fall and I moved back to Albuquerque.

Since then I have been working at Sport Systems as a Buyer and Sales Manager for the Run, Triathlon, and Swim Depts. I still race competitively and over the past few years I have been steadily moving up in the results. I still toe the line at draft legal triathlons but my success has been in the non draft legal scene. During the 2016 season, my goals have been to continue managing my professional racing and career with excellence.