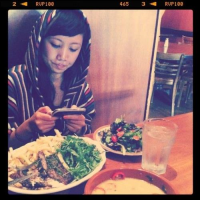 Rachel Bridges
Sales Rep/Cust Service/Columnist publications/Contributing Editor/Visual Artist
Share profile
Summary
Rachel Rubio Bridges
2204 E 4th St. Apt #1
Long Beach, CA 90814
1-619-246-9344
rubio.rachel@gmail.com

Objective:
Effectively contribute to company mission through utilization of customer service and public relations experience coupled with artistic expertise.

Professional Summary:
Professionally I have developed in my career through filling a wide range of duties in order to serve the companies I represented. I have thrived in professional settings which had clarity of purpose and vision. I advocate for shared responsibility and development product and skills.