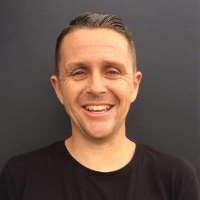 Jamie Bartie
Business Intelligence | Gap Analysis | Trend Forecasting | Human Centred Designer | Connector | Marketing | Communications
Share profile
Summary
"The older I get, the less I know." - Jamie Bartie

Jamie Bartie is a serial entrepreneur who views his environment through an inquisitive and diverse lens. By focusing on the human-centered nature of How, Where, When and Why we inhabit our environments, Jamie challenges perceptions both socially and professionally.

With more than two and a half decades of international business experience in strategy, sales (B2B & B2C), marketing, brand management of consumer goods and project and change management Jamie brings a knowledgeable approach to organisational development and change implementation.

His passion for challenging paradigms, in essence by simplifying the complex, is approached by humanising the data and bringing context to the Vision of organisations and refining their Mission through Strategic Design and continual learning.