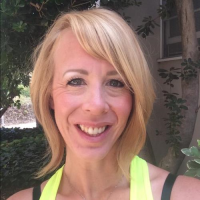 Michelle Stevens-Williams
Marketing and Sales Professional, Community Outreach Ambassador, and Health, Fitness, and Wellness Coach
Share profile
Summary
I'm a seasoned sales manager and business-to-business development professional. The passion and drive for what I do has given me a track record for meeting and exceeding my numbers.

I'm a expert in creatively building a consultative customer experience--listening to needs, uncovering opportunities, and maintaining client relationships.

I've worn many hats in my career--manager, mentor, leader, trainer, teammate. As a result, I've developed the unique ability to handle many projects simultaneously and navigate complex challenges.

My passion for life is reflected in everything I do from cooking, running marathons, or serving on the board of the Dog Haus Running Club (in Pasadena).