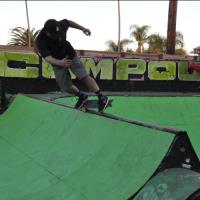 Jonathan Mighdoll
Sales Professional,Sales Representative, Sales Manager What You Need!
Share profile
Summary
Over 20 years of successful domestic and international sales, marketing, and branding experience.

Expert level researcher and information gatherer.

Proven effective planning and execution.

Strong analytical and business acumen.

Superior sales and marketing capabilities with regard to product introduction, branding, account development
and maintenance.

Exceptional customer service skills and management.

Extensive trade shows operation, management, and execution experience.

High-energy individual with excellent people skills to motivate others and support winning situations.

Strong ability to meet business objectives under strict schedule demands.

Highly effective problem solver and communicator across all business levels.

Exceptional written and verbal communication skills.