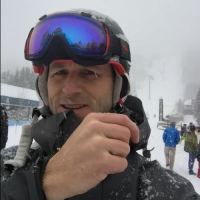 Bouker Pool
Strategic Business Leader | COO | CMO | Sports | Media | Entertainment | Events | Consumer Experience
Share profile
Summary
Leading executive in healthy active lifestyle, sports, media, entertainment and technology industries, having had the following key roles:
COO & CMO TriHabitat
COO & CMO Endeavor Athletic
VP of Marketing USA TODAY Sports Media Group
SVP & CMO Competitor Group
VP of Sport Marketing & Events Rodale

Strategic business leader with experience in "best in class" business environments. Forward thinking professional who solves complex challenges with clearly defined strategies combined with ability to manage multi-million dollar budgets, focusing on maximizing driving revenue, profit growth and customer experience. Motivational team-builder with outstanding experience in sales, sponsorships, partnerships, social media, CRM, customer service, public relations, design, merchandising and e-commerce.