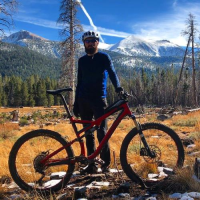 Christopher McDade
Retail Industry Consultant/Freelancer | Planning | Buying | Allocation | Inventory Planning | Replenishment
Share profile
Summary
Retail Industry Professional | Planning | Buying | Allocation | Inventory Planning | Replenishment

Retail industry professional with over a decade of experience across buying, planning, and store management functions at globally-recognized retailers. Interested in consulting, contract, or telecommuting/virtual opportunities large or small.

My core strengths involve balancing the "art and science" of retail, blending a well-informed product outlook with a strong strategic focus and analytical skills. Working through the Macy's/May Company merger and two buying office consolidations while at Macy's honed my change management, organization, and problem-solving skills, allowing me to quickly adjust tactics in dynamic situations. Managing and collaborating with staffs across multiple disciplines, functions, and time zones has sharpened my delegation, management, and coaching skills. Assorting 9-figure businesses across the entire United States, Puerto Rico, and Guam has provided a deep understanding of regionality, trend cycles, and how to localize topline strategies to drive greater sales, margin, and turn.