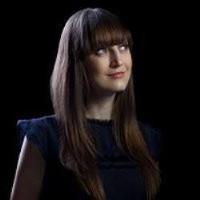 Yevgeniya Yushkova
Creative Strategic Business Management Leader | Brand and Private Label Development
Share profile
Summary
Highly motivated leader with over 18 years of hands on experience in orchestrating business strategy and growth of brand and private label, consumer product design, consumer product development, and operational excellence for successful organizations in the fashion apparel and consumer goods industries, leveraging expertise in Brick & Mortar Retail, E-Commerce, Experiential Consumer Shopping Experiences, Omni Channel distribution and Licensing.

• Extensive talents in merchandising and product design, with the ability to deliver products that delight customers; examines trends to build products to fit target demographics. With Follett, a $4B retailer, developed a private label brand with achieved goal to sell 30% out of 260M of total GM addressable business under Private Label.

• Achieved double-digit revenue gains in one quarter while with Cato Corporation.

• Leverage outsourced production and Lean manufacturing models to deliver superior results with limited budgets.

• Offer a demonstrated record of results in startup environments, with the ability to assemble, onboard, train, and lead top performing teams dedicated to the overall success of the company.

Career Achievements:

• Follett Higher Education - In less than one year of sales, Fall Rush private label brand grew from $0 to $7.5M YTD in sales with under $2M spending budget for a brand new division, achieving placement in 500 stores with a forecasted 250% YOY growth. Increased margin from 52% to 65% with in first year of operations.

• Dazzine Inc - Optimized operations and established a strong assortment representation online, building the company's e-Commerce platform that reached a conversion rate from 1.5% to 10% in less than three months.

• Cato Corporation - Achieved double-digit sales increases in one quarter by establishing brand identity and a target market for Versona Brands, from $30M to $34M.

• Yushkova Design Inc - Launched an international company meeting the luxury brand needs of high-end boutique stores and large department stores, building a strong customer base in Asia.

Email me at [email protected] or call me at (714) 721-2352.