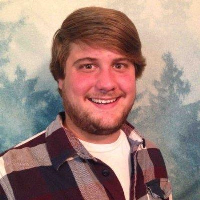 Matt Yeoman
Recent college graduate and outdoor enthusiast with experience in the Service/Retail industry
Share profile
Summary
I am a recent graduate of Fort Lewis College where I graduated with a Bachelor's Degree in Business Administration and a minor in pre-law. I also have over 5 years of experience in the service and retail industry, including skills in both marketing and managing. Through both school and work experience I have acquired strong written and verbal communication skills as well as become proficient in MS Office suite. Through my experience in the restaurant, service and retail industry I have developed outstanding organizational, leadership and interpersonal skills. While earning my degree at Fort Lewis College, my classes all focused on business management, accounting and marketing techniques.

While I am not working, I love enjoying the outdoors. I am often out hiking, camping and biking with my dog and love getting out rafting and skiing as much as possible. The outdoors and our environment are both very important to me and I am always trying to achieve as much sustainability as possible.

If you would like to learn more about me and how my services can help your company please feel free to contact me on here or email me at matt_y75@yahoo.com.