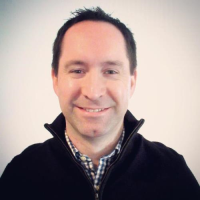 Ryan Wenos
General Manager | Retail Sales and Operations Specialist | Customer Service Whiz | Distance Runner and Coach
Share profile
Summary
I am a seasoned general manager and retail specialist with 11+ years of management experience. My work has covered the spectrum from sales floor customer service to back-end business operations, and most everything in between. I've had the opportunity to be part of a small, growing, independent company, as well as a large public company. I've also been an avid distance runner for 25 years, and have coached runners of all ability levels for 12 years.

During my time at Run On! I was promoted three times, eventually becoming the GM, where I served as the right hand of the founder/CEO. After Running Specialty Group (RSG) acquired Run On! I made a lateral move to a position on RSG's dedicated Store Operations team. That move expanded my territorial obligation from just the Dallas-Ft. Worth metro area to the entirety of RSG's stores (east coast to Rocky Mountains). Over the years, I covered a lot of ground, including overseeing key personnel decisions, developing employees for advancement to leadership positions, managing several large projects, leading the team through strategic planning and determining the best KPI's to track, establishing protocols for improving inventory control, and countless additional endeavors.

With Run On!, in particular, an entrepreneurial mindset was encouraged. I embraced that mentality, taking ownership of business development strategies, and likewise inspiring the same among my team. I continually sought better ways of delivering the ultimate customer experience, and employed other tactics such as special events and mutually beneficial referral relationships to grow our sales and customer base.

My colleagues recognize me as a positive, composed, and motivational leader. I'm a fantastic oral and written communicator, and an effective decision maker. I'm reliable and organized when working as an individual contributor, but I thrive on collaboration and teamwork.