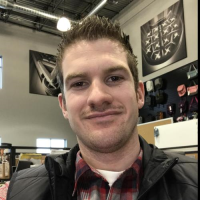 Stephen Ryan
Sales Administrator: Moto/ OEM Co-Branded Partners/ Corporate Sales Ogio International
Share profile
Summary
- Format and correspond weekly, quarterly, and yearly sales reports to sales representatives and management.
- Provide and communicate critical sales material and sales support to outside sales representatives and Key Accounts developed by Director of OEM/Co-brand.
- Support our sales team and customers with world class professionalism and responsiveness.
- Candidate is responsible for all Sales Rep. seasonal product sample order releases and trade show sample order coordination.
- Maintain and update sales rep commission(s) schedule and payments by channel by rep and communicate to credit department.
- Oversee Order Execution, Organization and Timing of Licensed & Decorated Business Unit.
- Work in conjunction with Director of OEM/Co-brand on seasonal catalog development and rollout.
- Execute sales department submission and payments for trade show space and/or sales department events, along with
management of event needs.
- Organize and communicate sales team conference calls and product launch calls.
- Search, Organize, and execute sales meeting sites: location, hotel rooms, meeting rooms, food etc.
- CO-Develop and execute sales team power point presentations with Director of Lifestyle, design, and graphic teams.
- Update sales rep agreements, contact information and territory coverage while communicating updates to all internal
departments.
- Maintain Electronic catalog and order entry portal for product accuracy.
- Maintain and update MAP policies at direction of sales management.