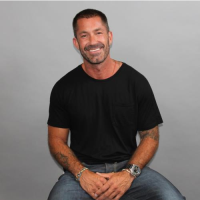 Shaun Hurley
Apparel Industry Executive, Startup Management, Brand Building, Sourcing & Production, Ecommerce, Sales
Share profile
Summary
SHAUN HURLEY
LA, California 90266 | (H) 310.728.5153 | (C) 310.728.5153 | [email protected]

APPAREL INDUSTRY EXECUTIVE
Start-up Management | High Growth | Sales & Business Development | Product Development | Men's & Women's
Organization Building | Brand Building | Sourcing & Production | Merchandising & Buying | Ecommerce

I a successful executive with a strong blend of business acumen and creativity, please consider me a strong candidate. With more than 15 years of cross–functional leadership and success that spans both wholesale and retail sectors I am well positioned to make significant short– and long–term contributions. I am forwarding my resume for your review.

In assessing my qualifications, pleased consider the following:

• Excel in recruiting and retaining top talent for star–up and existing enterprises.

• Strong record of driving revenue growth across multiple price points in branded and private label products.

• Career Highlights include:

– Fred by Fred Segal – Created Fred Segal's first-ever private label brand and played a key role in curating brands for the U.S. and global markets. Worked closely with private equity company.
– Genetic Denim – Member of start-up executive leadership team that built women's lifestyle brand to $50M in annual sales ($400M aggregate) and profitably sold company to an unsolicited offer.
– 575 Denim – Increased sales from start-up to $20M annually for men's and women's denim apparel company. Successfully positioned business for divestiture.
– GAP INC. – Increased sales from $600K to $150M (300 doors); achieved positive comp of +9% in LY; only department with positive comp.

At this juncture of my career, I am seeking new opportunities to transition my qualifications to an organization in need of a strong and decisive executive with creative vision, leadership, and strategic business skills. I welcome the opportunity to discuss any positions you feel may be viable. Thank you for your consideration. I look forward to speaking with you.