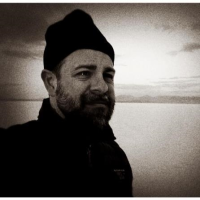 Mark Peine
Director Integrated Marketing Communications | Advertising | Digital | Fortune 500 Iconic Brand Marketer
Share profile
Summary
Madison Avenue credentials meet Midwestern work ethic, Detroit muscle, Southern charm, Milwaukee Iron and traveled Continental. Champion and protector of iconic Fortune 500 brands.

I'm a marketer who loves a challenge, thrives on building consumer brands and delivering epic results. I passionately live the brands I market, embrace the issues of the business, and am relentlessly committed to getting things done well, and thoughtfully. I push myself and others to achieve.

This is what I do for brands:

• Strategic Integrated Marketing Communications – Lead innovative and creative cross-functional teams (Advertising, PR, CRM, Digital, Social) with a focus on driving growth and brand relevance.
• Lead Brands With A Challenger Approach – Create brand elevating and agile marketing, addressing dynamic market conditions and increasingly digital consumer behavior. Help leaders think like challengers and challengers become leaders.
• Motivating Leader – Direct, develop and inspire teams large and small through player-coach leadership style, mentorship and a collaborative approach, building internal and external relationships.
• Data-Driven Omni-Channel Marketer – Develop and leverage analytics to guide decision-making and evaluate return-on-investment (ROI).
• Continuous Improvement Mindset – Develop tools, solutions and processes to optimize marketing efficiencies and effectiveness.
• Consumer Products Category Experience - Automotive, FMCG/CPG, fashion, automotive aftermarket products and services, consumer electronics, greeting cards, outdoor power equipment and residential & commercial security systems services, and tires.
• Specialties – Messaging strategy, integrated marketing planning, content development, advertising planning and execution, media planning and negotiation, sponsorship management, sports marketing, entertainment marketing, global marketing and youth marketing.

I enjoy snowboarding, surfing, motorcycling, mountain biking / cycling and paddling.

Please visit www.markpeine.com or contact me via email at [email protected],com.