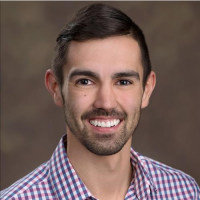 Clayton Billion
Marketing | Sports | Social Media | Sport Administration Masters Candidate
Share profile
Summary
I am a focused, responsible team player who is motivated by team success.

I have a Bachelor of Business Administration with an emphasis in Marketing and Management from the Rawls College of Business at Texas Tech University and a Master of Science in Sport Administration at the University of Louisville. I'm a firm believer in always learning and the power of sports.

My passion for the sport of swimming has inspired me to make a positive impact on anyone near and around the pool deck. I manage the @Swim_Fit Twitter and Instagram page with a combined 15,000+ followers. Here, I am able to connect with swim enthusiasts around the world. My purpose is to grow the sport of swimming across all age groups through motivation, positivity, and healthy lifestyles.

Outside of my professional role you will find me spending time with my family, competitively swimming for Lakeside Masters, attending NASCAR races, and keeping up with Olympic Sports. I am passionate about marketing, sports, and learning! Let's connect!