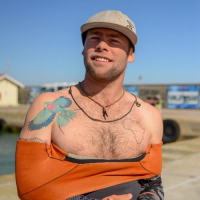 Daniel Smith
Creative brand builder with extensive experience in management and maritime internationally
Share profile
Summary
My working life up until now has taken me through managerial positions in event companies in South Africa, lodge management and tourism in East Africa and sailing school management and instructing in South Africa.
In November of 2016 I immigrated to California to marry my wife and start a new life half way across the globe. I am highly motivated and extremely passionate in mastering any task given.

I would like to start a career in the sports industry I know with my experience I would be an asset to any company.