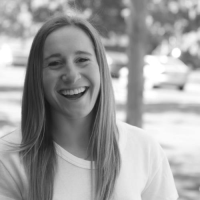 Danielle Audino
Currently challenging myself physically/mentally/emotionally on my solo global adventure training for Ironman Austria.
Share profile
Summary
Gritty. Spunky. Passionate. I am a firm believer in the transformative power of sports both on a personal and societal level. This belief inspired me to spend the past year exploring endurance sport cultures around the world during my journey towards completing Ironman Austria, a triathlon consisting of a 3.8 km swim, 180 km bike, and 42.2 km run in one day.
Deciding to take on this adventure to Ironman is, for me, about the process it takes to get to the starting line, rather than crossing the finish line. It is staying committed and slowly chipping away in the days, weeks, and months leading up to race day. It's about growing and evolving, about overcoming challenges, experiencing failures, and continually striving to do better and be better.

Through this experience I have:
- Learned to adapt and improvise in uncertain and ambiguous situations
- Developed budgeting and planning skills to finance and organize my solo travels
- Fostered independence and self reliance through navigating different cultures
- Cultivated a no-fear attitude to try new things and take on challenges

During my travels I have fostered relationships with incredible people around the world. I thrive in situations where I can speak passionately and authentically to like-minded individuals about unlocking our inner potential. During these conversations, I am eager to promote the brands I love that have given me the tools to strive for my goals. To some, it might just be a running watch or a pair or goggles, but to me it is the key ingredient to enriching people's lives through sports.