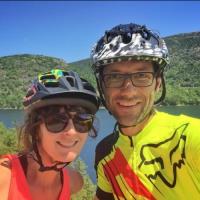 Roger Cameron
Creative Director at LEGO Group • Co-Owner Magical Go-Go & POM POM • RGRCMRN on instagram • http://issuu.com/magicalgogo
Share profile
Summary
Current Role:
I'm a Creative Director for the LEGO Group's premiere global internal creative agency, LEGO CMA (Consumer Marketing Agency). As a seasoned creative leader my current teams are responsible for developing global communication strategies & campaigns along with the supporting packaging, social content and experiences for activation in local markets around the globe.

Background:
I studied at Plymouth State University where I received a BFA in Graphic Design with a minor in Sociology. While studying Graphic Design I started freelance designing and illustrating for action-sport brands Bonfire Snowboarding, Scott USA and Salomon Sports. Concurrent to my 19 year career at LEGO, my wife and I created two action-sports brands of our own: Magical Go-Go and POM POM.

Future:
I have a passion for design & communication in the toy and action-sports industries. My career at LEGO along with my personal brands allow me to exercise a unique type of creative cross-training that helps me push the progression of marketing communications for Gen-Z and Millennial audiences. I look forward to leveraging my experience, passion and talents in a future opportunity with you.