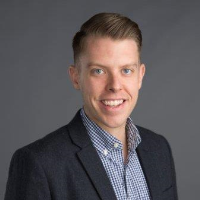 Daniel Carr
Experienced and creative marketer, content creator, and relationship builder.
Share profile
Summary
Marketer, cyclist, father, and husband. A native Michigander in San Diego, seeking the next step in my career.

My passion is understanding people, creating content that speaks to them in a relevant way, and making sure that content reaches them in their favorite places.

Creative, analytical, and social, I'm looking for a new professional "home" to continue building my career with a smart, passionate, and collaborative west coast team.