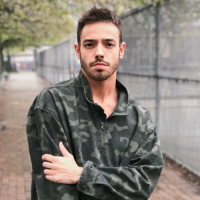 Michael Aaron Magliochetti
Sales/Development Assistant - Footwear and Accessories at Rachel Zoe, Inc.
Share profile
Summary
Currently, I am a sales/product development assistant for the footwear and accessories team at Rachel Zoe. As a graduate from the Savannah College of Art and Design, my experience encompasses skills in sales, marketing, & graphic design. While at Rachel Zoe, I've had the opportunity to learn from highly experienced individuals within the fashion industry and gain invaluable knowledge from a collaborative working atmosphere.