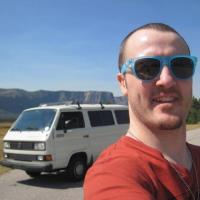 Ryan Simon
Co-Founding Former Owner of 20yr Boardshop, Consumerist, Story Teller, Brand Builder
Share profile
Summary
As a passionate, motivated, and active snowboarder, surfer, skateboarder and entrepreneur, I had the privilege of owning and operating my own retail Snow, Skate and Lifestyle goods store for 20 years. I have experienced full-circle entrepreneurial retail having both started and successfully sold a proven business. I have a proven, driven history and possess ample experience in retail planning, brand building, open to buy, product merchandising, sales, visual marketing, and other general retail knowledge.

I am a product specialist, detail oriented, and have managed a team of more than 20 people, overseeing, planning, designing, and building event spaces for trade shows and off-site events. Team work, collaboration, and a fun but challenging work environment are what I crave and excel within.

I am seeking a career pivot, a new challenge, and am open to travel for that opportunity if need be.