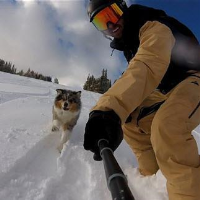 Adam P. Venanzi
Sales | Account Management | Top Performer | Team Builder | Strategy Planner | Client Relationship Expert
Share profile
Summary
I am a creative critical problem-solver who is obsess with efficiency. A highly skilled Professional with an extensive experience and expertise in the areas of sales, finance, account management and client service. I have a passion to deliver great results, promote growth and profitability. I am adept at training, motivating and managing personnel. I know how to grow and maintain client base and deliver record-breaking revenue and profit gains within highly competitive markets through market research and analysis. My communication skills allow me to interacting effectively with stakeholders, making sure solutions are delivered in a timely manner, transmitting client requirements to teams. I am recognized as an expert in identifying business opportunities. I am able to manage multiple simultaneous projects with high efficiency and accuracy.

My experience runs the gamut from internal/external reporting, operations management, strategic marketing, and contract negotiations to team management, training, recruiting and team building. Expertise in promoting sales, prioritizing leads and maximizing revenue generation. I utilizes creativity, leadership and teamwork to design and execute solutions that create customer value.

Specialties: Operations Management, Judgment & Decision Making, Superior Client Service, E-mail Marketing, Complex Problem Solving, Competitive Analysis, Contract Negotiation, Market Research/Analysis, Reporting, Business Development, Budgeting & Financial Modeling, Training and development, Client Service and Retention, Team Leadership, Strategic Planning, P&L Management, Relationship Building, Cost Control, Problem Solving.